Central Air and Central Air CAC
As the vision of Mr. Boonreab Sri-on, the First President of Pansiam Engineering Company who assured that air conditioning business would be very successful business in Thailand, the company was established in 1967 to distribute various global brands of air conditioners in Thai market.

In 1978, the factory was set up to manufacture air conditioners under own brand named "CENTRAL AIR".
VISION
"To be the preferred  company for markets, products and employees as a full range  of Air Conditioners by  providing and delivering value technologies, quality products and  excellence services."
POLICY
"CENTRAL AIR ALWAYS CARE"
– Premium technology & Sustainability with Environmental friendly
– Full range of commercial product line up specially VRF
– Expertise in Technology of Solution comfort and energy-wise & Service Excellence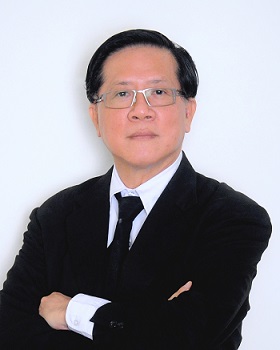 General Data
Name Dr. Rawee Ngamchokchaicharoen
E-mail Address dr.rawee.n@gmail.com, rawee@cacac.asia
Education Background
DBA Doctor of Business administration, Nova Southeastern University (NSU) Fort Lauderdale, Florida, U.S.A.
M.B.A. Master of Business Administration, Chulalongkorn University (CU),Bangkok Thailand.
B.ENG. Bachelor of Engineering (Mechanical Engineer),Chulalongkorn University(CU), Bangkok Thailand.
Professional Experiences
–  Managing Director of Central Air CAC
–  Vice Chairman and Committee of Institute Technology of Ayothaya
–  Past President of Institute Technology of Ayothaya
–  Board of governors of ASHRAE Chapter Thailand
–  President of ASHRAE Chapter Thailand (2002-2003)
–  Vice President of ASHRAE Chapter Thailand (2001-2002)
–  Executive Committee of Air conditioning Engineering Association of Thailand (2005-2006)
Management and Team functions
Dr.Rawee Ngamchokchaicharoen
Managing Director
Business Leader Dr.Rawee Ngamchokchaicharoen Managing Director
Suchart Banyatsivaphot
Sales Manager
Head Of Sale Suchart Banyatsivaphot Sales Manager
Senior Sales Engineer
Head Of Engineering Senior Sales Engineer
Design & Specification Engineer
Marketing & Training Engineer
Wichan Chanthakhet
Senior Product Specialist Engineer
Head Of ServiceWichan Chanthakhet Senior Product Specialist Engineer
Service Supervisor Engineer